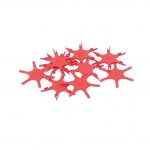 Accessories
Koding keys are avaliable for both PCB and wire part.
Base Material & Surface Treatment
Our metal cage department has several types of precision lathe, drilling machine and fully automated tapping machine. All our production lines have several advanced and efficient CCD automatic detecting systems. With the professional production technology and scientific production management, all of our products are quality guarantee.
We have experience with making special copper alloy to meet 168 hours salt spray testing. We also make special plating on screws and metal cages for customer specific products.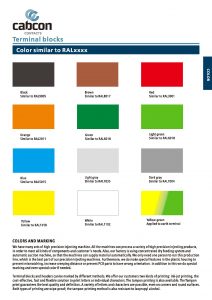 Colors
The standard color of standard products, suitable for manual or wave soldering, is green (similar to RAL 6032), while our THR products, suitable for high temperature reflow soldering is black (similar to RAL 9005).
For both standard and high temp plastics, additional colors are available upon request.
The following standard colors are available: Black, brown, red, orange, yellow, green, blue, violet, dark grey and white.
Marking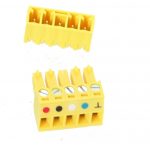 Terminal blocks and headers can be marked by different methods. We offer our customers two kinds of printing: ink-jet printing, the cost-effective, fast and flexible solution to print letters or individual characters. The tampon printing is also available. The Tampon print guarantees the best quality and definition. A variety of letters and characters are possible, even on corners and round surfaces. Both types of printing are wipe-proof; the tampon-printing method is also resistant to isopropyl alcohol.
Packaging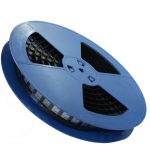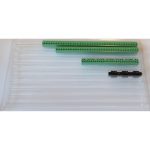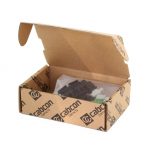 For printed circuit board assembly in automated processes, we can offer terminal blocks and headers on tape-on-reel, in trays or in boxes. Dimensions and shapes are adapted to the assembly machine. Base on request the tapes/trays/boxes can be supplied in antistatic packaging for ESD protection. Terminal blocks and headers in tape-on-reel or tray packing will be delivered with pick & place pad where needed.
Special Insulating Housing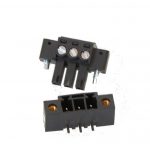 Right now, we have many sets of high precision injecting machine. All the machines can process a variety of high precision injecting products, in order to meet all kinds of components and customer's needs. Also, our factory is using concentrated dry feeding system and automatic suction machine, so that the machines can supply material automatically. We only need one person to run this production line, which is the best part of our precision injecting machines. Furthermore, we do make special features in the plastic housing to prevent mismatching, increase creeping distance or prevent PCB parts to have wrong orientation. In addition to this we do special marking and even special color if needed.